About DYW
Developing the Young Workforc e (DYW) is a seven-year programme that aims to better prepare children and young people from 3–24 for the world of work. This programme builds on the foundations already in place as part of Curriculum for Excellence (CfE). The programme's headline aim is to reduce youth unemployment by 40% by 2021.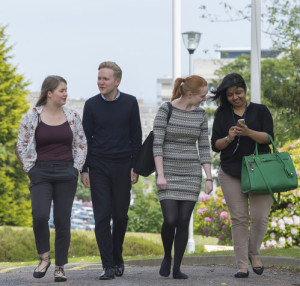 DYW VISION
  To develop Scotland's young workforce by providing young
  people with learning which is directly relevant to getting a job,
  benefiting individuals and improving the economy
  through increased youth employment.
DYW Skills Development
The DYW programme has at its heart the development of skills for learning, life and work. Click here to find out more on skills for learning, life and work.
Advancing Equalities
DYW aims to help develop a more diverse and representative workforce, and achieve better outcomes for all learners, by addressing inequalities, especially those relating to gender, disability, race and experience of care.
Find out more about GIRFEC in Aberdeenshire here.
Find out more about support for gender equality in schools here.
Find out more about Equalities in Aberdeenshire here.
Delivery of the 39 recommendations in the DYW programme for the North East of Scotland is the responsibility of a number of delivery partners. Scotland's Youth Employment Strategy outlines key DYW milestones, key performance indicators (KPI).