COVID-19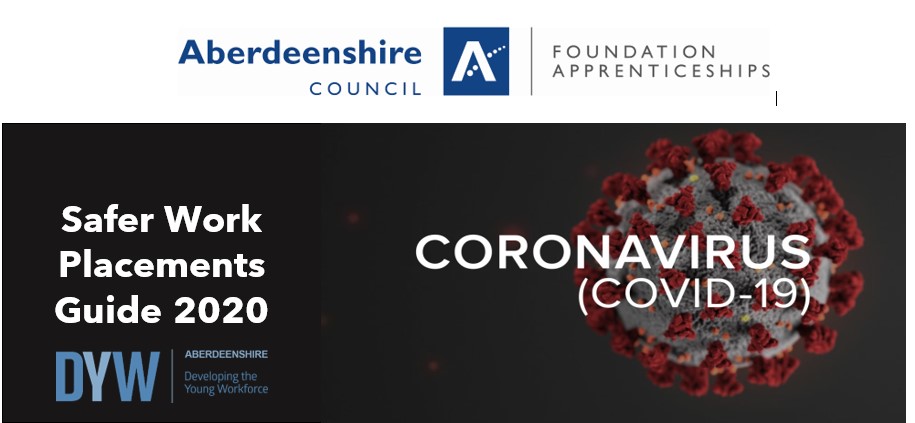 During this unprecedented time we have very quick moving advice and rapidly changing regulations. The latest guidance will always be available from.
https://www.gov.scot/coronavirus-covid-19/
more local advice will be available from
https://www.aberdeenshire.gov.uk/covid-19/
For all Foundation Apprenticeships our Risk Assessment and guidance is available below. Students and Tutors are asked to familiarise themselves with the risk assessment and procedures for the placement host.