Employability ASN
Aberdeenshire Council's Employability Service works with young people with additional special needs, learning disabilities, mental health issues, physical disabilities, autism and other health related conditions.   The Service will give advice on what additional support is available for getting a job/attending college or other appropriate employability activities.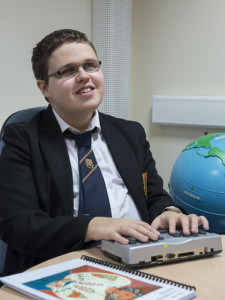 Project Search – Exciting employability project at Aberdeen University that gives 6 young people with autism, asbergers or other learning disabilities between the age of 16 and 24 the opportunity to take part in a 9 month employability course that includes 3 different work experience placements on the University campus.  Click here to find out more about University of Aberdeen Project SEARCH.
Travel Training for young people with additional needs – Learn how to use public transport and learn a journey that will give a young person the opportunity to travel independently to college or work.
Job Coaching to assess work skills – Sometimes a young person with additional needs is unsure of what skills they have – the Employability Service has access to sheltered work experience placements where skills can be assessed.
Activity Agreements – The service takes referrals for young people with special needs and will support them to identify what they would like to do during their time on the agreement.  The Activity Agreements are specifically employment related.
Contact Carol Balcombe, details below, to be put in touch with your local Employability Officer who will be delighted to meet and do transition work with a young person before they leave school.  They can attend meetings and give practical advice on support, develop a transition action plan with future goals and remain working with the person after they leave school to ensure there is someone there with them beyond the transition process.
If a young person has left school and would like support from the Employability Service please contact the service, details below, who will then send out a referral form and arrange for you to meet an Employability Officer in your area.